Toilet Partitions
Elite Commercial Renovations offers a complete line of toilet partitions from the best brands like Bobrick, Privada Toilet Partitions and Bradley Washroom Accessories. We offer custom design and finishes to best suits your needs from powder coated steel, stainless steel, solid plastic to black core phenolic, colour-thru phenolic and plastic laminate in four mounting styles. We install and custom configure all of the commercial washroom partitions to your needs in Toronto, Mississauga, Markham, Oakville.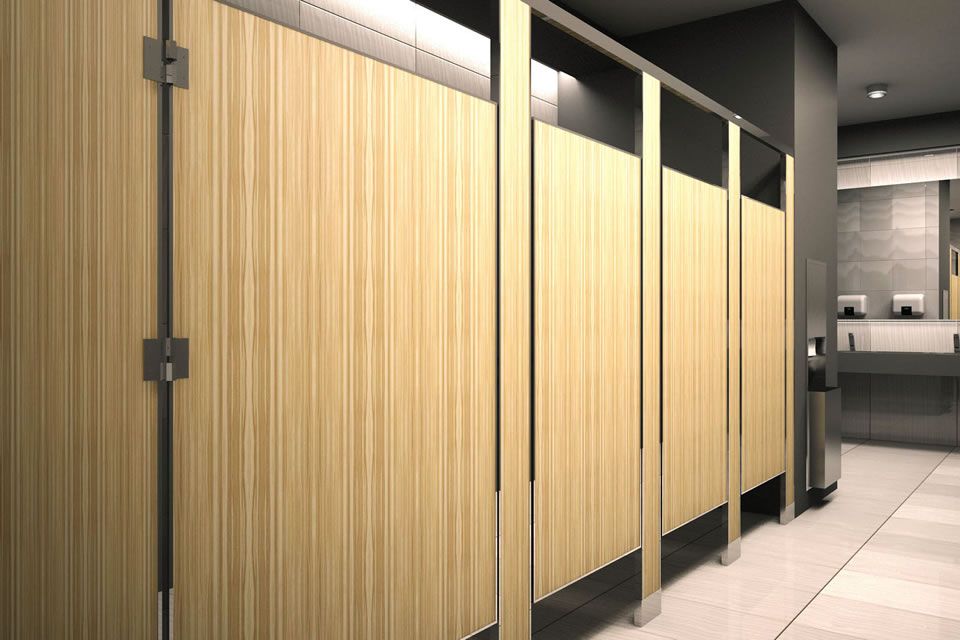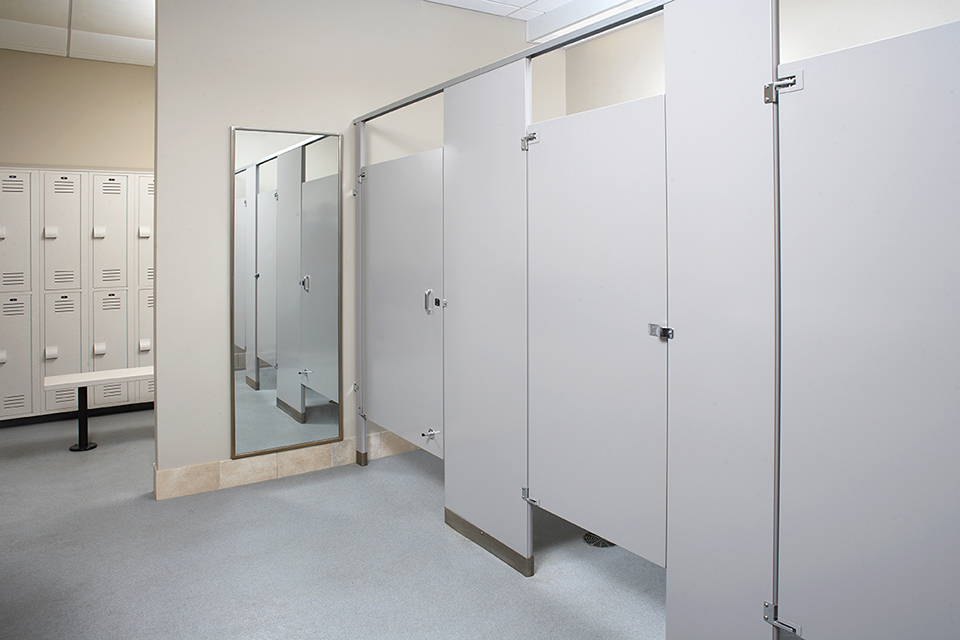 Partitions Mounting Styles Available
FLOOR ANCHORED/OVERHEAD BRACED
Clean lines, modern appearance, and solidly braced for new construction or modernization independent of floor condition. The unique pilaster construction combines with anti-grip headrail bracing for structural rigidity. Can be used with light weight concrete or wood floors.
CEILING HUNG
Open design at the floor means easy access for better maintenance and reduced operating cost. Goes hand-in-hand with wall-hung fixtures for full floor accessibility. Proper installation requires attachment to structural ceiling support.
FLOOR ANCHORED
Perfect for low-ceiling washrooms. Sleek line across top of partitions adds a modern accent. Design and construction ensures easy installation. For concrete floors only, this style requires 2" minimum penetration into floor. Junior Height sizes are available.
FLOOR AND CEILING ANCHORED
This construction style is extremely stable and durable and is recommended for busy washrooms where abusive treatment is prevalent and vandal resistance is critical. Requires concrete floor and structural ceiling supports.
With low maintenance and high vandal resistance, Bradmar is the solution for schools, theme parks, stadiums and arenas - any high-traffic restroom design challenge you have.
Fabricated from an advanced formula of at least 30% pre-consumer recycled high density polyethylene (HDPE).
Available in over 19 popular colors
New!­ Now available in 100% Post Consumer Recycled HDPE in Toffee and Charcoal Gray
Now Available in No-Site European Styling
Low Maintenance
Moisture resistant even in wet environments
Hard to scratch: tested to ASTM D2197-first visible scratch at 8 lbs., 8 oz
Graffiti easily removed: tested to ASTM D6578 - See how easy it is!
Hard to dent: tested to ASTM D2794 up to 192 in-lbs.!
NEW! Bradmar Solid Plastic now GREENGUARD Certified as a low-emitting material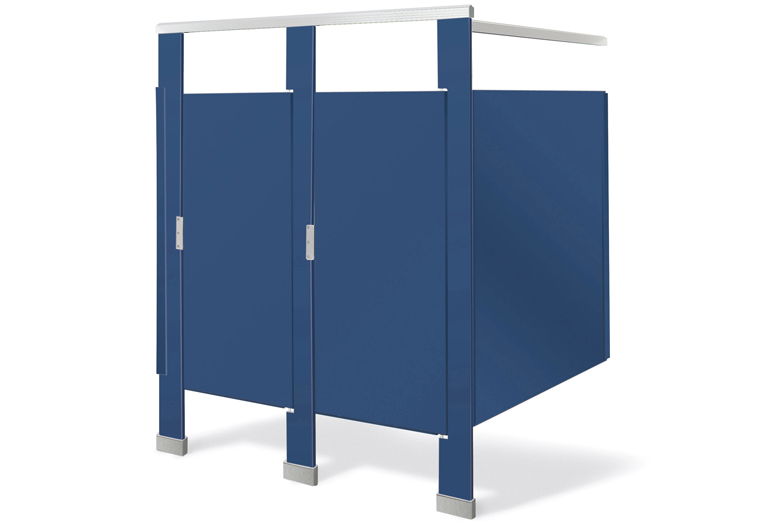 For more information on toilet partitions options, contact Elite Renovations Design & Build today. In addition to our expert washroom partition systems, we can help you transform nearly any area of your space with our wide range of other improvement services.