Commercial Bathroom Renovations
Commercial Bathroom Renovations, Office Bathroom Renovations, Retail Bathroom Renovations and Remodeling in the Greater Toronto are among the most important that any property owner can make. The typical day begins and ends in the bathroom, so it's of the utmost importance that a bathroom be a clean, comfortable environment.
A freshly remodeled commercial bathroom with lasting improvements can also help increase the value of any property. Elite Renovations Design & Build specializes in delivering precision construction services for your bathroom renovation project. Our renovation specialists have the experience and skills to remodel your commercial bathroom efficiently regardless of size, layout or plumbing. Our design professionals will take care of everything, from perfectly crafted shower doors to professionally mounted fixtures and cabinetry, construction and installation and you can be sure of the highest quality materials will be used to create your bathroom into a fresh, valuable new space.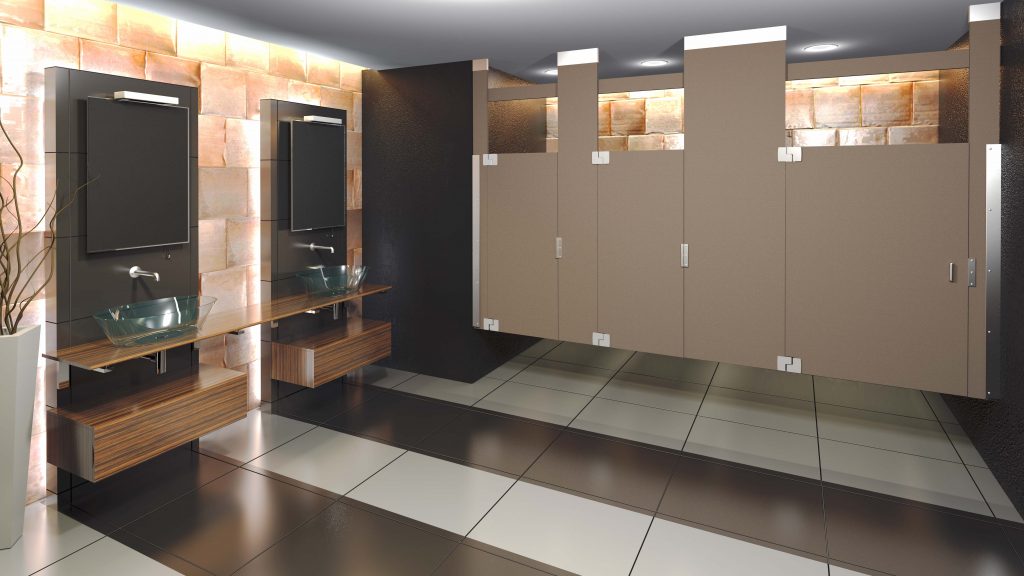 We carry a wide range of stock to custom vanities from traditional to modern styles, we can help you find the right vanity for your personal needs. Each vanity has many different options including different countertops, under mount sinks and a large selection of faucets from Hansgrohe, Grohe, TOTO, Kohler, Aquabrass and Dornbracht to fit your unique style. We can help bring all your bathroom ideas to life, working with you every step of the way.
Commercial Office Bathroom Renovations
At Elite Renovation, customer satisfaction is everything. Working alongside our Design Professionals, will work with you from start to finish planning each detail upon your approval. Once satisfied, we then begin ordering your materials for the job. For over 10 years, Elite Renovation has prided ourselves on our commitment to customer service and guarantees your satisfaction. We supply: Frameless Shower Doors, Neo-Angle Shower Enclosures, 90 Degree Shower Enclosures, In-Line Shower Enclosures, Steam Shower Enclosures, Bathtub Enclosures, Bathtub Screens, Custom Mirrors, Commercial Toilet Partitions, Bathroom Stalls, Stainless Steel Toilet Enclosures with Ceiling Hung mount, Floor Mounted, Headrail Braced, Urinal Screens.
For more information on our commercial Bathroom finishing options, contact Elite Renovations Design & Build today. In addition to our expert Bathroom remodeling services, we can help you transform nearly any area of your Business with our wide range of other Commercial office improvement services in the Greater Toronto Area.