Office Renovations
We can maximize the existing space in your office by re-thinking your floor plan by designing and building better flowing spaces.
Read More
Commercial Bathroom Renovations
A freshly remodeled commercial bathroom with lasting improvements and highest quality materials.
Renovate Today
Commercial Lighting & Electrical
We are working with our clients directly to address the supply commercial lighting and electrical installation services.
Electrical Service
Commercial Renovations a Premier Designer & Renovation Company | Industrial, Office, Electrical, Plumbing in the Greater Toronto Area.
Elite Renovations Design & Build, Commercial Renovations Company is full service general contractor known for complete customized commercial office renovations in Toronto. We provide complete retail and business renovation, tenant improvements, commercial bathrooms renovation remodeling and project management. We specialize in office interior remodeling, Industrial renovations, factory renovations, office renovations, office improvement services in Toronto, Markham, Mississauga.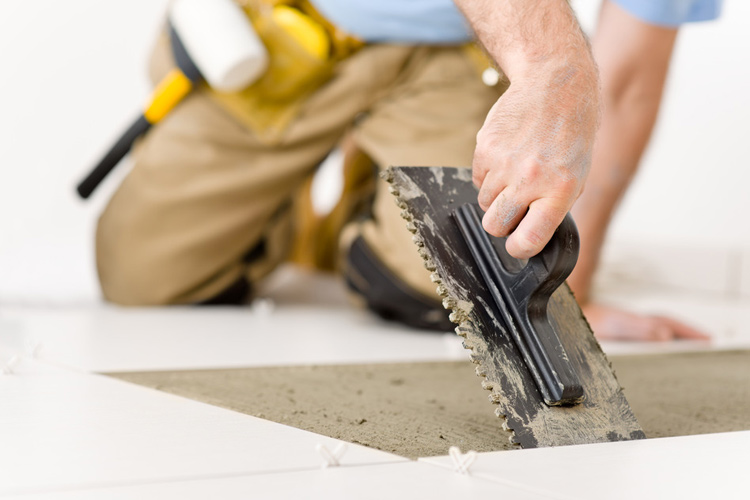 We coordinate every aspect of renovation process including design, plumbing, electrical and lighting, framing and installation, Washroom Toilet Partitions. By using only the highest quality building materials, engineered products, and the finest quality of custom cabinetry we achieve a perfect balance between practicality and modern elegance to suit your needs.
Commercial Renovations Office Design & Build
If you have a new plan for your office, need to improve your space or don't like the present look anymore, creativity and innovation are at the heart of the company philosophy. This includes designers who promote forward thinking on all renovation aspects and develop innovative ideas for even greater enjoyment and comfort. As a family run business with over 15 years of tradition and expertise we place customer satisfaction to the outmost priority. This is what keeps our customers coming back as well as gaining new customers expectations!
If you are looking for a COMMERCIAL RENOVATION COMPANY in Toronto, Vaughan, Thornhill, Markham, Mississauga, Oakville, Willowdale, North York, Woodbridge, Stouffville, Aurora, King City, Newmarket, Bradford, Cookstown please call 905-709-8978. We will be happy to answer any of your service questions in Commercial Office, business renovations.
Commercial Office Renovations Specialties Include
Concrete: foundations, footings, re-bar, leak and crack repair, patios, sidewalks
Framing: steel/wood, back-framing, stairs, beams and trusses
Commercial Steel Doors, Fire Rated Doors & Steel Door Frames Installations
Mechanical: gas, boiler, electrical, plumbing, HVAC (Heating, Ventilation, Air Conditioning)
Commercial Electrical service installs or upgrades, single or three phase, LED lighting
Emergency lighting installs, testing, repair or upgrades
Energy-efficient upgrades. Recessed lighting LED
Drywall: hanging, taping, texturing
Sound absorbing suspended ceiling tiles
Interior and exterior painting: Spray and Roll
Flooring: tile, natural stone, carpet, vinyl, laminate, hardwood
Shower and bath: tub/shower install, surround tile, glass doors
Bobrick Toilet Partitions, Privada Toilet Partitions, Bradley Washroom Accessories
Commercial Hand Dryers, Commercial Sinks, Soap Dispensers, Toilet Tissue Dispensers
Towel Dispensers, Waste Receptacles, Commercial Grab Bars, Baby Changing Station
Fireplace: mantle, stone work, gas insert
Doors and windows: repair, replacement, adjustment, locksmith
Finish carpentry: baseboards, casings, crown mouldings, window box-outs
Cabinetry: kitchens, bathrooms, wet bars, closets, shelving
Countertops: laminate, natural stone, quartz countertops
Railings: Wrought Iron Railings, Aluminum, wood, glass
Decks: wood, vinyl, composite
Exterior cladding: Cedar, vinyl, Hardi, stucco, brick and block (any configuration)
Building Envelope: flashing, tyvek, rain screen, insulation, mould remediation, rot repair
Roofing: Shingle, cedar shake, EDPM, torch-on
If you are looking for a Toronto, Markham, Mississauga Commercial Office, business renovations then please call 905-709-8978. We will be happy to answer any of your service questions.
Everyone Can Paint, So Can You! If you are looking to shift to a new house or want to renovate your existing one, the first thing you will need to think about is the painting. While it may be tempting to hire a professional to do it if you have never painted before, it will …
I was referred to Elite Renovations by a good friend of mine and was i ever glad! Elite Renovations takes pride in the work and truly focuses on customers satisfaction. There main goal is that the customer is 110% satisfied with the job. It was refreshing working with someone who understands that the key to a successful business is "customer satisfaction" which ensures word of mouth marketing, positive reviews and recommendations. Keep up the terrific work and see you real soon for my next project!
We contacted Elite Renovations because they were recommended by a friend who had them design and build their Office. Carlos came by one evening for a consultation and was super nice while he chatted with us and recorded our crazy list of likes and dislikes. It only took him a few days to come up with plans and a quote. Elite Reno came in around the mid-point in terms of pricing so we went ahead for the build. They did fantastic job building our Office. We are very satisfied with the final result. Thanks to the professional crews, the project was completed on time and on budget. I would recommend Elite Renovations Design & Build to our friends.
The quality of work was excellent and project met all timelines and budget forecasts. The job was successfully completed and we have brand new office in top shape.
I would recommend Elite Renovations to any prospective client looking for an experienced and quality driven commercial construction company.
Our Promise and Values
We aim to eliminate the task of dividing your project between different architecture and construction company. We are a company that offers design and build services for you from initial sketches to the final construction example.